Aktionen und öffnungszeiten
Freitag & Samstag
10:00 - 12:00 & 15:00 - 17:00 Uhr geöffnet
Sport Nenner valley station
Monday to Sunday
09:00 - 11:00 & 14:00 - 16:00 Uhr geöffnet
Sport Nenner Sommerberg Shop
Sport Nenner glacier shop
Freitag & Samstag
10:00 - 12:00 und 15:00 - 17:00 Uhr geöffnet
Donnerstag bis Samstag
09:30 - 11:30 & 14:30 - 16:30 Uhr geöffnet
*Von der Aktion ausgenommen ist die Sommerkollektion 2021, bereits Reduziertes, Gebrauchtski, Verleih & Service und andere Dienstleistungen, sowie Protective-Wear, Rodeln, Unterwäsche, Zubehör & Accessoires. 6 networked locations in the tuxertal
Premium ski rental and service with heart and know-how. Sport Nenner - 6x in Hintertux / Tux. A strong overall package in terms of Outdoor sport and Lifestyle shopping - wherever you need us! Service with pleasure.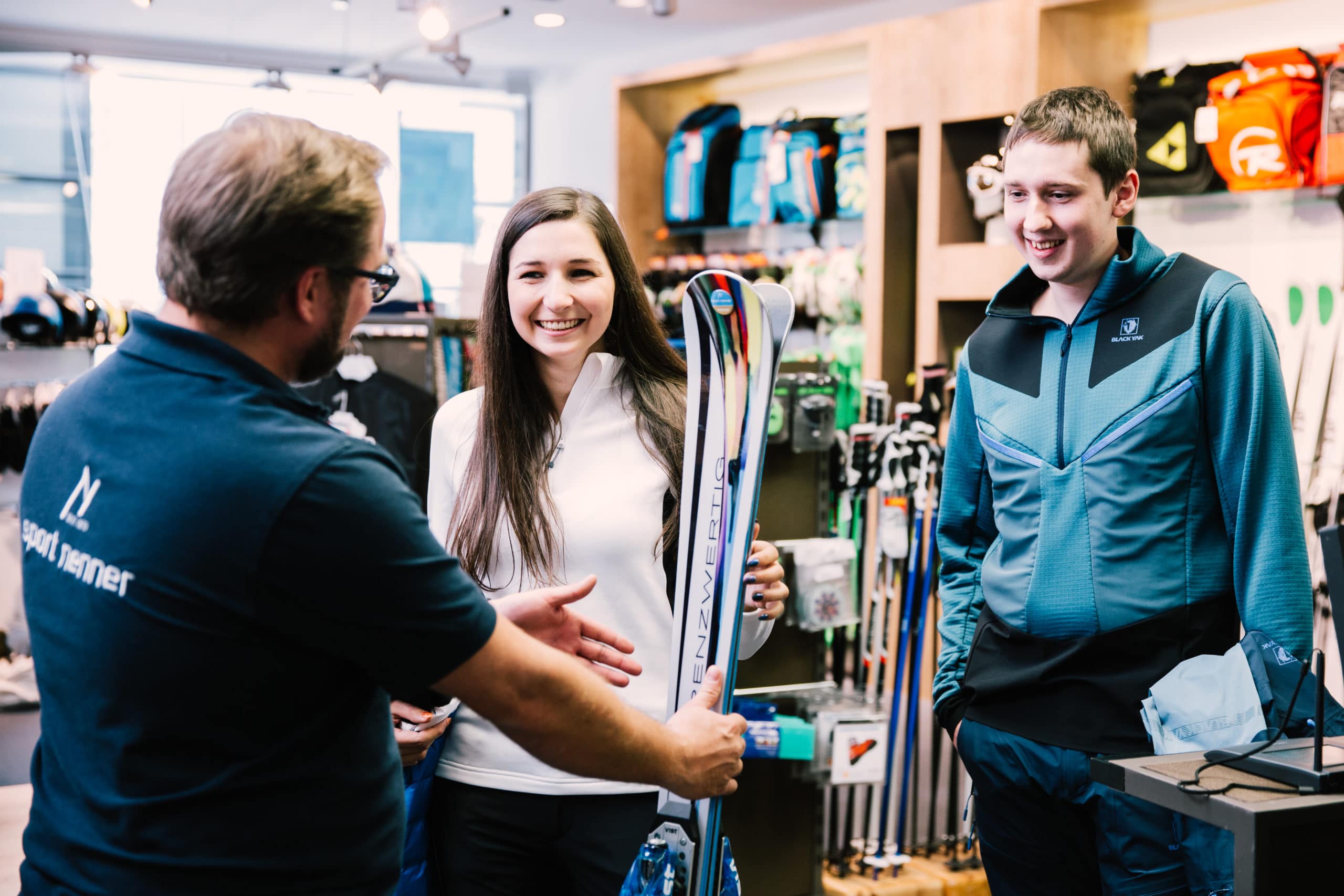 With 6 networked locations in Hintertux / Tux, we are always there for you when you need us. The flexibility that comes with it goes without saying: Renting at one station, exchanging or returning it at another is no problem. Or are you looking for a specific product? We can call up the availability live and bring the goods to you within a very short time. You don't always want to lug your ski equipment? Our ski depots at 4 locations are directly on the slopes or always close to the ski lift. With our online rental you can even reserve your equipment 24 hours a day. And for your on-site visit, you will find an overview of our locations and opening times below. Simple, convenient and always available - with service for pleasure! Sport Nenner - 6x in Hintertux / Tux
Sport Nenner - How to rent