-80% Discount is available on selected textile range
(including selected ski suits, functional clothing, leisure items, etc.). There are special offers across all product groups on this day. The summer collection 2021, rental equipment (e.g. used skis), rental and service and other services are excluded from the promotion.
Our shops (except Sport Nenner Outdoor) are open for you as usual on October 26th, 21st and November 1st, 21st.
* Excluded from the promotion is the summer collection 2021, already reduced items, used skis, rental & service and other services, as well as protective wear, tobogganing, underwear, accessories & accessories. With service ins
pleasure
6 networked locations in the tuxertal
Premium ski rental and service with heart and know-how. Sport Nenner - 6x in Hintertux / Tux. A strong overall package in terms of Outdoor sport and Lifestyle shopping - wherever you need us! Service with pleasure.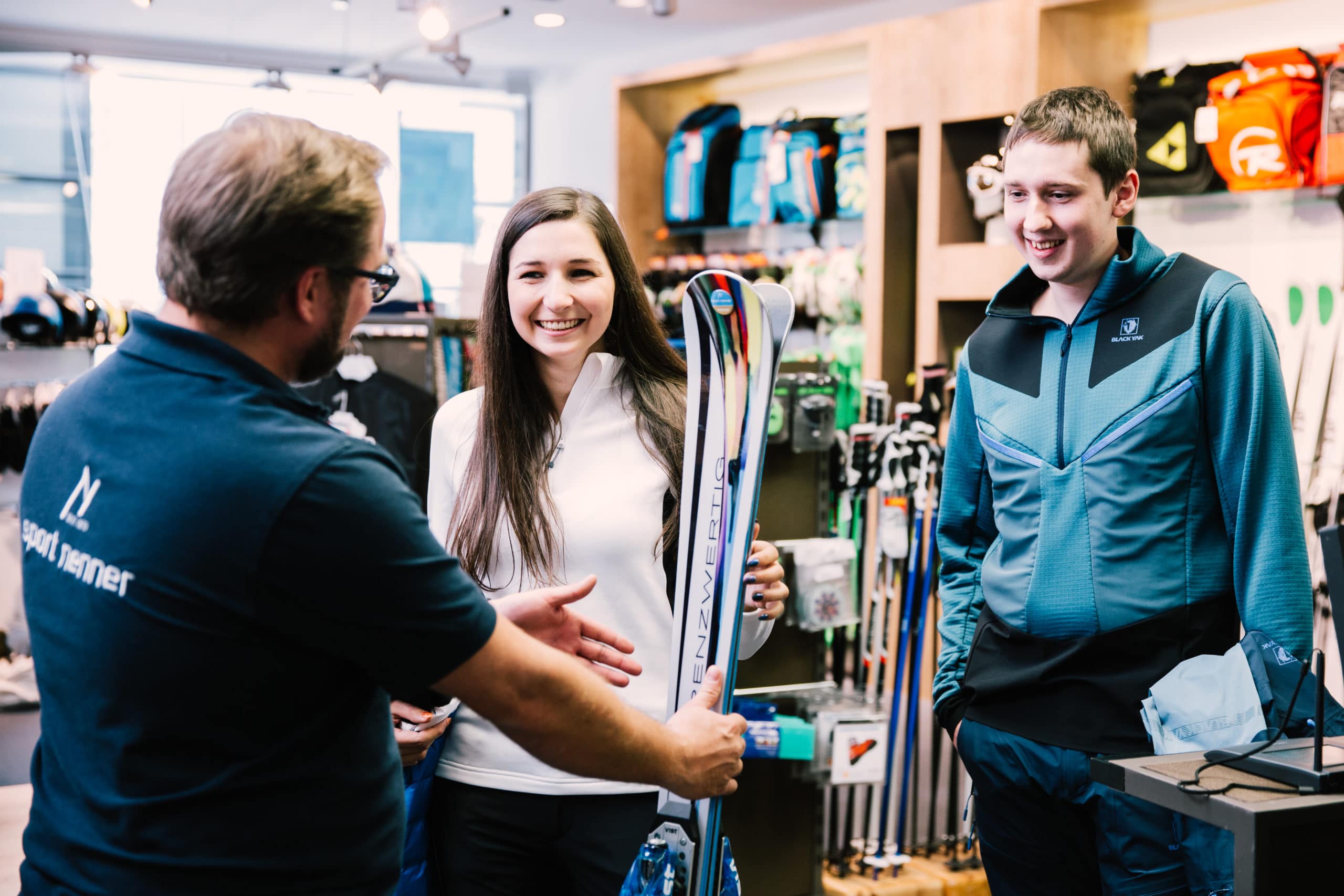 With 6 networked locations in Hintertux / Tux, we are always there for you when you need us. The flexibility that comes with it goes without saying: Renting at one station, exchanging or returning it at another is no problem. Or are you looking for a specific product? We can call up the availability live and bring the goods to you within a very short time. You don't always want to lug your ski equipment? Our ski depots at 4 locations are directly on the slopes or always close to the ski lift. With our online rental you can even reserve your equipment 24 hours a day. And for your on-site visit, you will find an overview of our locations and opening times below. Simple, convenient and always available - with service for pleasure! Sport Nenner - 6x in Hintertux / Tux
Sport Nenner - How to rent