An annual, professional binding setting & check is part of skiing, like the annual service of the car. You can only be sure that your binding is triggered at the right moment using calibrated test equipment.
A correct binding setting is not only an advantage, but also crucial for your safety. If a fall occurs, it is important that the binding is released at the right moment to reduce the risk of injury. Triggering during a rapid descent should also be avoided. That is why a professional setting and checking on appropriately calibrated devices is so important. 
With Sport Nenner, all binding settings are made exclusively with tested and certified devices according to ISO 11088. These measure the force necessary for the release and thus check the functionality of the binding.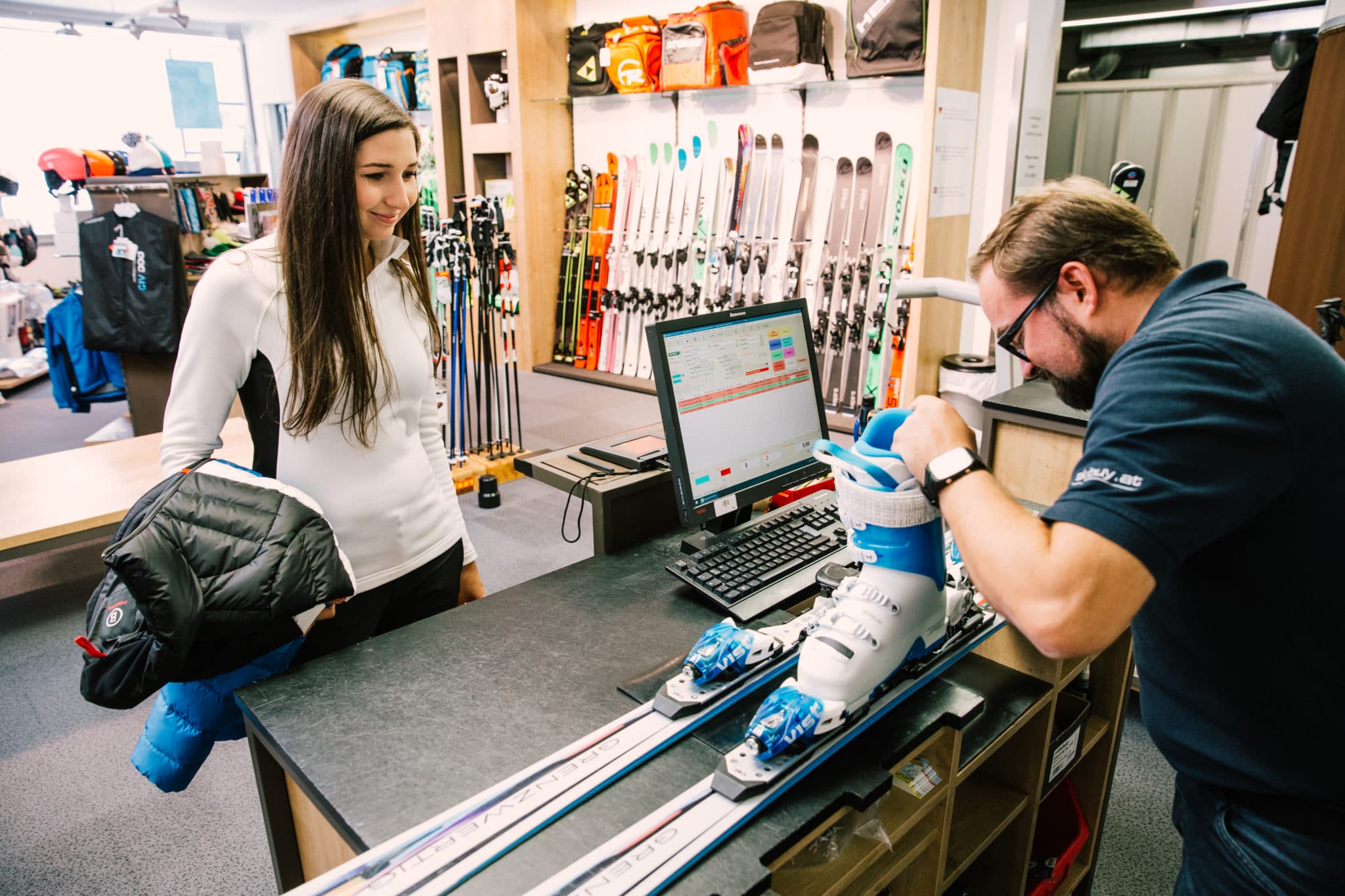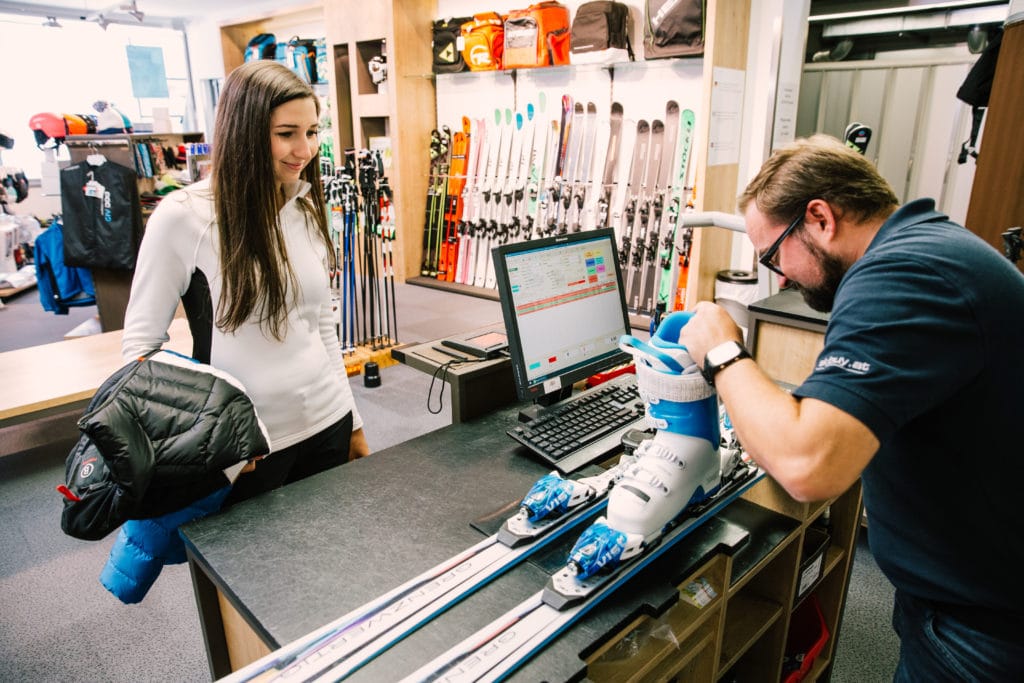 Correct attachment is often portrayed as a necessary evil. Once set, the binding must fit. Or not? There is a lot of dangerous half-knowledge about binding attitudes. Here are brief explanations to prevent some dangers:
The binding setting should be everyone 14 days of snow, at least each year be checked. Not only can your body change during this time, the bond can also change.
The Z value (= setting value on the binding) of the (older) bindings does not always correspond to the release behavior of the binding. A electronic verification on one calibrated testing device through a Specialist dealer guarantees you the right trigger value for you.
During the binding check not only the binding is tested, but also the assembly and the ski boot is tested according to. ISO 11088 subjected. Safe skiing is not limited to the binding alone, but to the entire combination: Ski binding shoe!
setting stations in the TuxertalVerleih
Binding setting
tailored to you
exactly to your driving ability

Tailored to your physiology

Visual inspection of the functional unit