Right in the center of Hintertux
Elegant, noble and sporty. Our sophisticated Fashion shop in the center of Hintertux stands for shopping in a personal atmosphere. Sport Nenner FASHION is high-quality sports fashion with fine styles and high-end performance.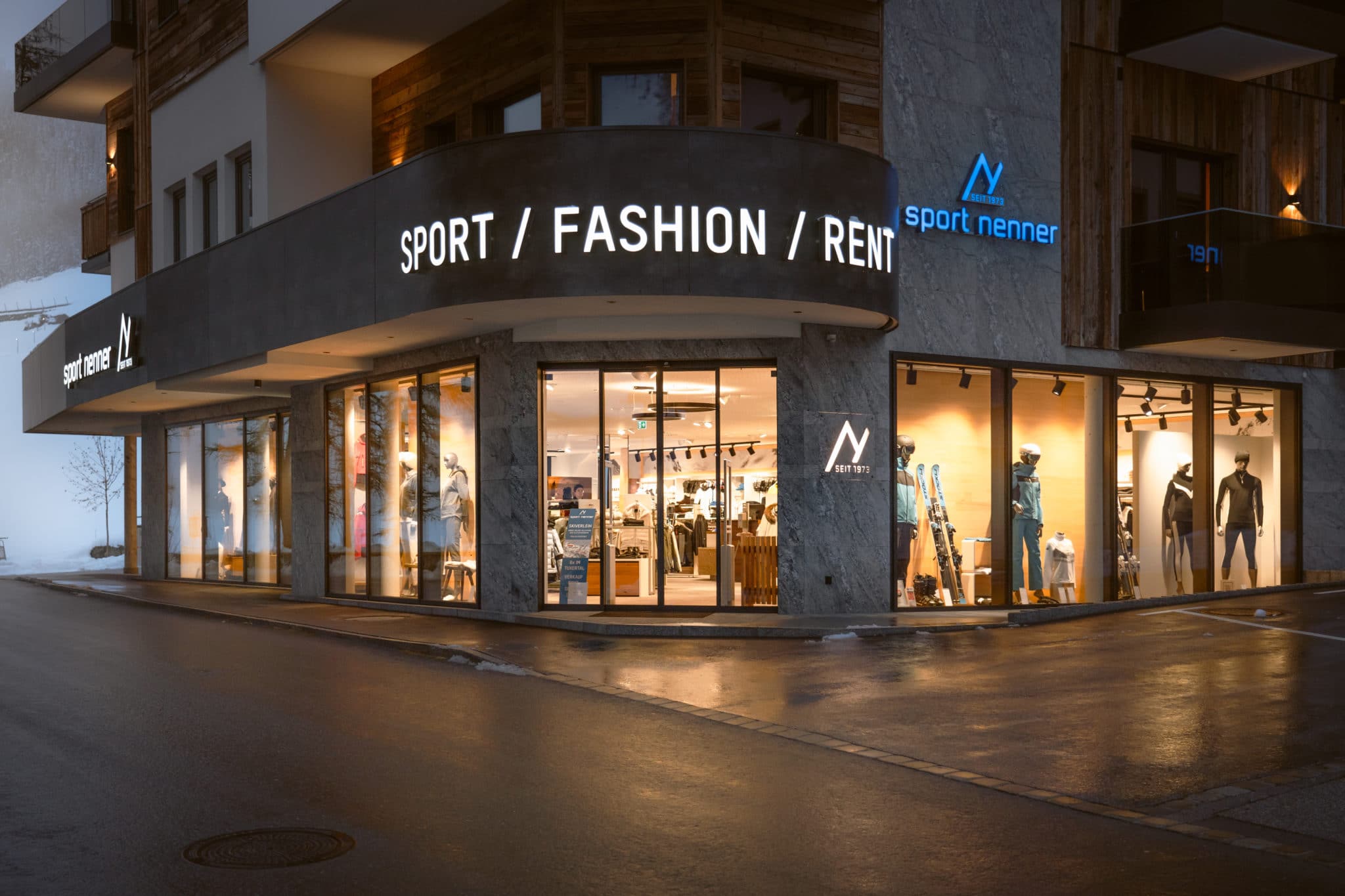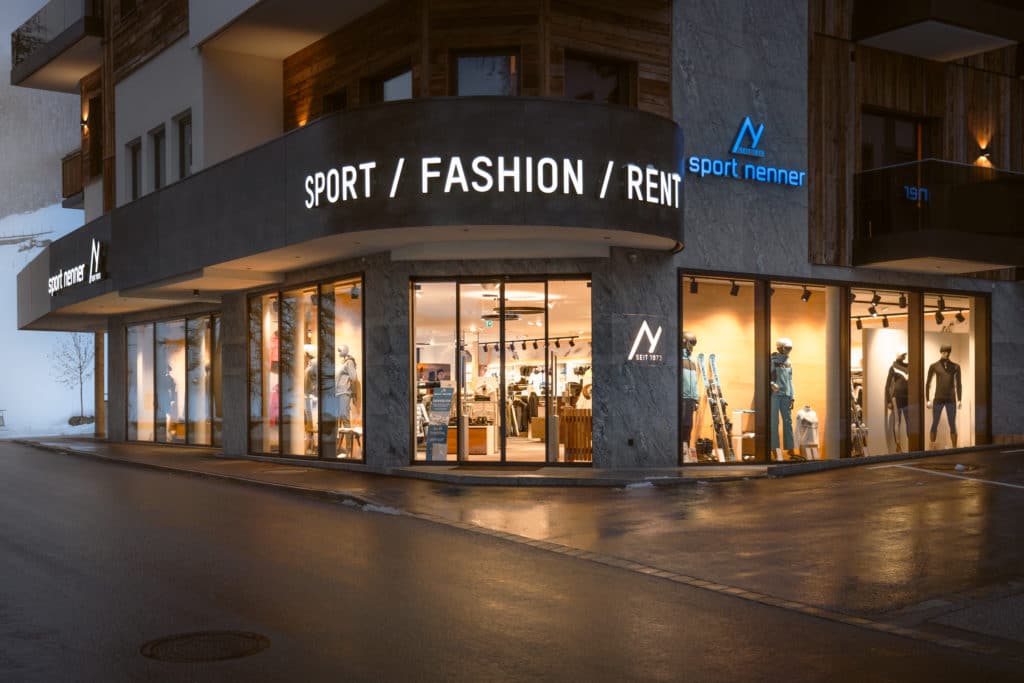 Our flagship store combines the three worlds of sport, fashion and rental under one roof - in a generous, high-quality atmosphere. Whether you are looking for a sustainable and fashionable merino wool sweater or a new, highly functional ski suit or even ski & ski boots, you will find everything your sports heart desires here.
Products & services in this branch
Cross-country skiing (classic / skating)
Ski & snowboard service (acceptance point)
Cross-country ski service (acceptance point)
Accessories & accessories
Cross-country skiing (classic / skating)
Protective Wear (goggles, helmets, etc.)
Accessories & accessories